Left Door, Washhouse (2019)
oil on panel
29×64 in.

Solo Exhibition:
The Washhouse, Nothing Ever Happened Here
Equity Gallery
March 12- April 18 th 2020
245 Broome Street, New York, NY 10002
(between Orchard and Ludlow Streets)
Phone: +1 (931) 410-0020

Group Exhibition:
Occupy project #1 (New York)
February 13th to May 13th 2020Consulate General of Greece in New York69 E 79th St, New York

---

Recent:
Movie Night at Ille Arts
ILLE Arts, 171 Main Street, Amagansett, NY 11930

detail, Place Where There Isn't Any Trouble (2019)
oil on paper on panel
22 x 40 in.
New York Academy of Art Alumni online exhibition: Curated by Lolita Cross
Drawn Together Again hosted by The FLAG Art Foundation
545 West 25th Street, 10th Floor, New York, NY 10001
Tel (212) 206-0220
On view February 23-May 18, 2019
Representing: Selected Works from Alumni and Faculty of The New York Academy of Art
Artisan Lofts building (143 Reade St., New York, NY 10013)
By appointment only
January 26th to April 24th, 2019.


Public reception: February 5th from 6:00 pm to 8:00 pm

For more information click to read the Press Release.Right Behind the New Museum+++++++++++++++++++++++++++++++++
+++++++++++++++++++++++++++++++++
September 2018
195 Chrystie St, unit 601f, NY,NY, 10002. USA

Getting Personal, Curated by Kay Sirikul Pattachote
May 23rd (7pm-9pm) through June 17th.
Natural Proclivities,

Co-curated by Kim Power and Melanie Vote
SHIRLEY FITERMAN GALLERY (81 Barclay Street, NYC)
Opening: May 24 (6-8pm) through July 27, 2018
Insights and Innovation: Artist Panel Discussion: Wednesday, June 13, 6pm – 8 p

Featured in: Visionaries, an Artist's Network online publication.

Culver City, CA
This Land Is…
International Landscape Invitational
April 21 – May 10




---

Art on Paper March 8-11 2018


Please visit Garvey|Simon Gallery's Booth.

Coconino Overlook (2017)
oil on paper
5x7in.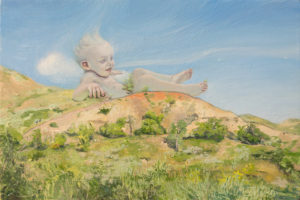 Through the Eyes of An Artist, Panepinto Galleries
exhibited at 70 Hudson St, Jersey City, NJ
Through- May 1st 20
Place Like Home (2016)
oil on linen on panel
16×25 in.[/caption]
Fun House, curated by D. Dominick Lombardi,
Galerie Protégé
November 16 – December 27, 2017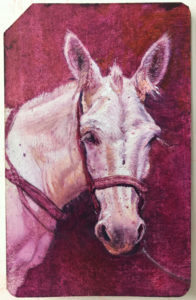 Metro Mule
oil on metro card (2017)
SINGLE FARE 4,
On View September 16–17
SaveSave
SaveSave
SaveSave
SaveSave
SaveSave
SaveSave
SaveSave
SaveSaveSaveSaveSaveSave
SaveSave
SaveSave
SaveSave
SaveSave
SaveSave
SaveSave
SaveSave
SaveSave
SaveSave
SaveSave
SaveSave
SaveSave
SaveSave
SaveSave
SaveSave
SaveSave
SaveSave
SaveSave
SaveSave
SaveSave